About the Authors
Tracy Gary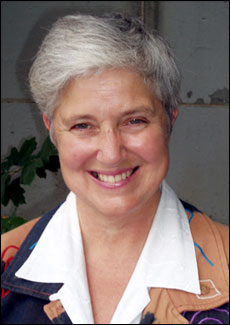 Tracy Gary is a philanthropist, nonprofit entrepreneur, and legacy mentor who has worked tirelessly to help others experience the joy of giving charitable dollars to causes they care about. Through her eighteenth start-up, a nonprofit called Inspired Legacies, she consults with a diverse range of individuals and organizations to improve and expand philanthropy and volunteerism. Tracy has worked with Social Venture Partner groups and several new digital millionaires who are transforming the giving landscape.
Her latest venture is the Tipping Point Fund for which she is raising $20 million to shift poverty and the environment. She has appeared on The Today Show and Oprah Winfrey and been interviewed by The Washington Post, NPR, Time, The International Tribune, and others. Ms. Gary is the author of Inspired Philanthropy: Your Step by Step Guide to Creating a Giving Plan and Leaving a Legacy (published by Jossey-Bass, Nov. 2007.
Ms. Gary has been active in the nonprofit community since she was thirteen, offering her life as a volunteer, board member, founder, and philanthropist. She lives in Houston, Texas and Ross, California. She can be reached through Inspired Legacies at 415.461.5539 or via email at TracyGary1@gmail.orgcom.
Nancy Adess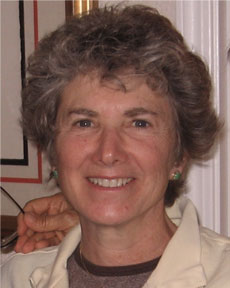 Nancy Adess is a freelance editor with specialties in social change, nonprofit functioning, and health care. In the field of philanthropy and fundraising, she has edited numerous books, among them the first two editions of Inspired Philanthropy. She is the long-time editor for Kim Klein, author of Fundraising for Social Change, Fundraising for the Long Haul, and Fundraising in Times of Crisis, and also edited The Accidental Fundraiser, by Stephanie Roth and Mimi Ho; The Nonprofit Membership Toolkit, by Ellis Robinson; Grassroots Grants, by Andy Robinson, and the last 25 year of the Grassroots Fundraising Journal. In the health care field, Nancy has edited chapters of OurBodies OurSelves: A New Edition for a New Era (2006), and written and edited dozens of reports and policy briefs.
Nancy has been active in the nonprofit community for thirty-five years as volunteer, board member, executive director, and fundraiser. Nancy lives next door to the beautiful Point Reyes National Seashore in Northern California. She can be reached at naedit@horizoncable.com or 415/663-8562.